Fiesta Communities Castillejos by Fiesta Communities Inc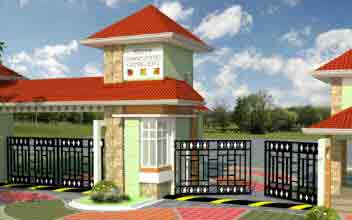 Project Type : House & Lot
Listing Type : Preselling
Units : House & Lot
Price: ₱ 10,000,000 & Up
Address : Castillejos, Subic
Location : Subic , Zambales PH Fiesta Communities Castillejos Fiesta Communities Inc Fiesta Communities Castillejos Fiesta Communities Castillejos Fiesta Communities Inc Fiesta Communities Castillejos Subic
https://castillejos.buyfiestacommunities.com
Zambales has really lot to offer especially for those who reside in the Fiesta Communities Castillejos, a diverse residential community with too many house models to offer. Designed, built and being managed by the ever growing and the leading residential developer in Central Luzon, Fiesta Communities, Inc., had been building affordable sanctuaries for the hardworking Filipinos of the new generation. Modern, efficient and beautifully designed homes and facilities are what this awesome community is all about!
Fiesta Communities Castillejos is sprawled in a 17.05-hectare pristine land, offering 1,961house units in modern yet holistic home models that typify the Filipino families who rather have a functional community with elegance and wit to boot. Castillejos is superb in every aspect. The development is located in Brgy. Del Pilar, Castillejos, Zambales. Good and ideal location. The site is just perfect for rearing growing families in a life changing enclave minimizing idle times and inactivity. The project's top-notch amenities say it all!
The Fiesta Communities Castillejos has for its neighbors some of the prestigious schools in the country, some government offices, public market, first class hospitals and other respectable institutions. The site is near Subic Bay, Olongapo City and the Subic Bay Freeport Zone where many industries, shopping and entertainment centers are located. It is also less than an hour drive to the third busiest airport in the country, the Subic Bay International Airport. The project is not only easily accessible from any destination; the site is also the favorite residential hub of many professionals and entrepreneurs from nearby Angeles, Olongapo and San Fernando Cities.
Popular Links
Fiesta Communities Castillejos
Fiesta Communities Castillejos Location
Fiesta Communities Castillejos For Rental Units
Fiesta Communities Castillejos Resale Units
Fiesta Communities Castillejos Pre-Selling Units
Fiesta Communities Castillejos Showroom
Fiesta Communities Castillejos Amenities
Fiesta Communities Castillejos Price
Fiesta Communities Castillejos Contact
Available Units