Fiesta Communities Mexico by Fiesta Communities Inc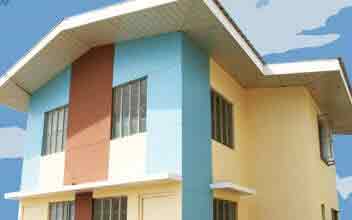 Project Type : House & Lot
Listing Type : Preselling
Units : House & Lot
Price: ₱ 10,000,000 & Up
Address : Brgy. Sabanilla, Mexico, Pampanga
Location : Mexico , Pampanga PH Fiesta Communities Mexico Fiesta Communities Inc Fiesta Communities Mexico Fiesta Communities Mexico Fiesta Communities Inc Fiesta Communities Mexico Mexico
https://mexico.buyfiestacommunities.com
Amid the lovely backdrop of Mt. Arayat in Mexico, Pampanga, lays every one's dream of affordable sanctuary, the Fiesta Communities Mexico. Set near the slope of this iconic mountain, this verdant community is virtually flood-free and adorned with terrific sceneries not readily found among other residential developments in the region. Occupying a sprawling 17.7-hectare of elevated land, the air here is pure and truly hygienic unlike any other location on earth.
The Fiesta Communities Mexico is a thriving community with its offerings of more than 1,800 units of elegant house and lot, the village is set to serve more than 6,000 individuals in the years to come. The project is situated in Brgy. Sabanilla, Mexico, Pampanga. Blended with aesthetics and functional designs, the house units and the rest of the land development is truly a holistic approach by none other than the leading property developer in the region, Fiesta Communities, Inc. (FCI), the same company that brings you the "Swak sa Budget" housing promo.
FCI is sure to continue its living legacy where an adorable and affordable home is brought to every Filipino. The Communities Mexico is set in romantic scenery where 6 elegant and sleek house models are offered with the most comprehensive amenities. The community is located in a locality where schools, churches, entertainment and commercial centers, Freeport and other important destinations are well within easy reach.
Popular Links
Fiesta Communities Mexico
Fiesta Communities Mexico Location
Fiesta Communities Mexico For Rental Units
Fiesta Communities Mexico Resale Units
Fiesta Communities Mexico Pre-Selling Units
Fiesta Communities Mexico Showroom
Fiesta Communities Mexico Amenities
Fiesta Communities Mexico Price
Fiesta Communities Mexico Contact
Available Units